Vestal Buick GMC Giveaway
Vestal Buick GMC and GMC are giving away Panther Tickets, Green Egg Grills, Yeti Coolers and a 2019 GMC Sierra.
Win tickets to the Panthers vs. Ravens Oct. 28th. Visit our Facebook page to find out all the details at Our Facebook Page. You could win a 2019 GMC Sierra! Special thanks to Burt Myers and EHR for doing the video. Be sure to check out Burt and the rest of the Bowman Gray crew on October 29th @ 10:00 PM on Discovery Channel for the premier of Race Night at Bowman Gray. Check out our Facebook page for your chance to Win at Vestal Buick GMC
Introducing the 2018 Buick Regal TourX
Let your new adventure begin in the all new 2018 Buick Regal TourX. A Buick unlike any you've ever imagined, this ruggedly styled First-ever Buick Regal TourX refines what capability can look like. One glance at its design tells you it's ready for adventure. Take your seat inside the spacious interior and feel instantly at ease.
With turbocharged power, intelligent all-wheel drive and advanced suspension, brings spirited performance and precise control to every excursion. Standard intelligent All Wheel Drive with active twin clutch monitors the traction of all four TouX wheels and activates when needed to provide excellent handling and covering on both slippery surfaces and dry roads.
Connect to the world with the availability of Apple CarPlay, Android Auto and WiFi hotspots. And the Buick...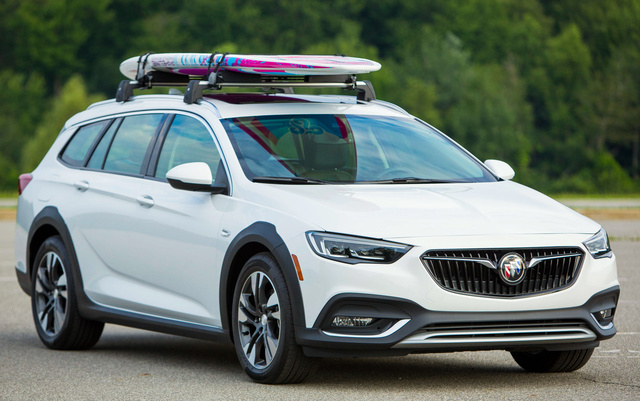 Spring Safety Driving Tips from Vestal Buick GMC
Once you have purchased your new GMC, Buick or used vehicle at Vestal Buick GMC you will no doubt want to take a springtime road trip. Spring is a great time to see the country side. However, springtime can bring unexpected road hazards. The after effects of winter weather and spring rain can create potholes and uneven pavement. Here are a few driving tips to keep you safe.
Spring showers bring May flowers - and wet driving conditions: Slow down on slick roads, and increase your following distance even when mist begins to fall. Just a small amount of water can mix with oil and grease on the road to create slippery conditions.
Share the road: Warm weather brings out motorcyclists, bicyclists and pedestrians.
Understand the impact of medications on driving: For many people, spring means seas...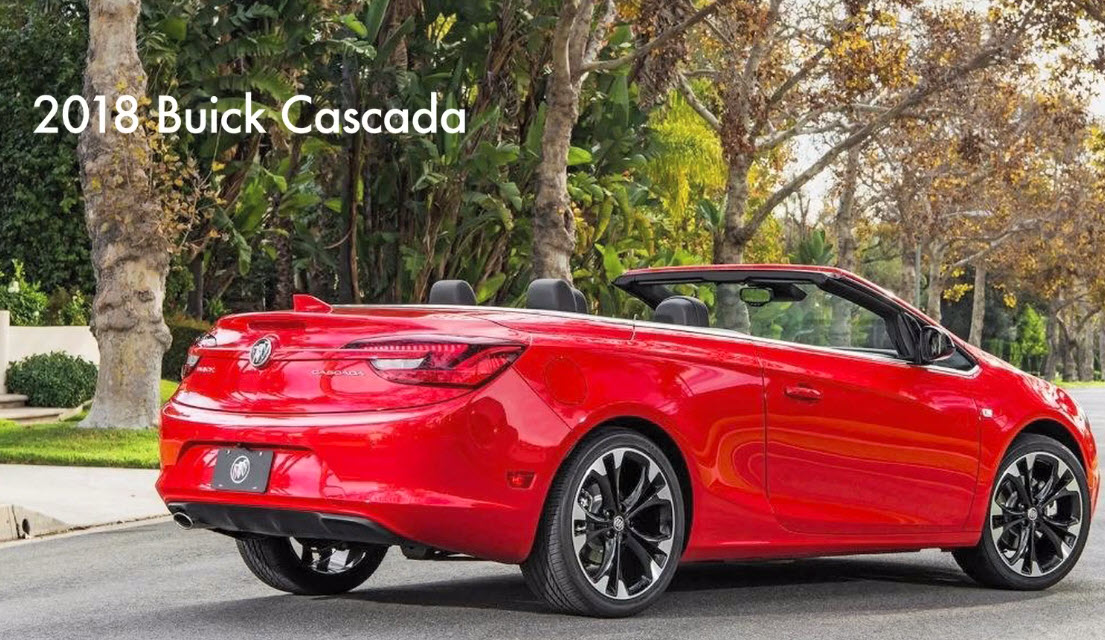 2017 Brand Image Awards from Kelley Blue Book goes to Buick
So every year, throughout the year, the Kelley Blue Book Strategic Insights team surveys thousands of KBB.com visitors to track consumers' perceptions of various automotive brands. The information collected from this ongoing Brand Watch study determines the year's Best Overall Brand, Most Trusted Brand, Best Performance Brand and more, as part of our annual Brand Image Awards.
Let's take a look at Buick Enclave for 2018...It's been a decade since Buick first introduced the Enclave, a 3-row crossover SUV that arguably has set the standard for the genre. But other than minor facelifts and equipment upgrades, the GM division has done little else to this workhorse. But now, it has totally redesigned the Enclave, added a new range-topping version called Avenir and generally lifted the bar for w...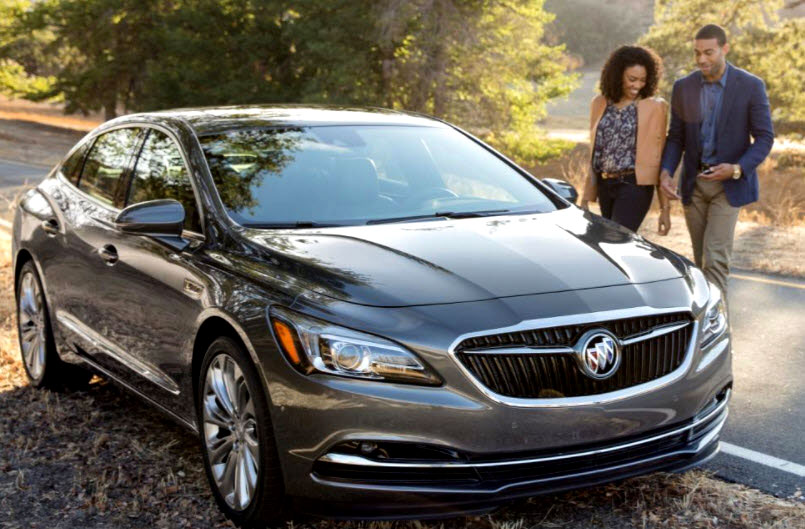 Feeling Great About a Smart Vehicle Purchase
We all want to feel great about any purchases. Most of us will shop online, visiting various websites, talking to friends and visit stores and compare before making a decision on a particular purchase. For most of us, that feeling of confidence in the purchase is what it's all about. The positive of being smart with our money and working within our particular budget.
If you are in the market for a newer vehicle for yourself consider a preowned used vehicle. Why, it's a smart way to get more vehicle for your money. A 2016 or 2017 used vehicle has already taken its depreciation after its first owner purchase, it has become a used vehicle in the marketplace. For you that means you will get into a vehicle that probably will have more options and features that your budget couldn't allow with a ...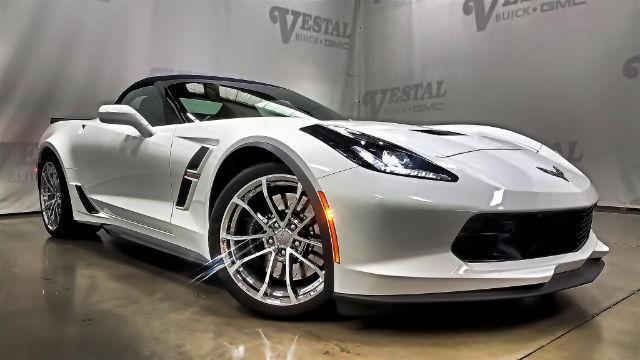 Surround Yourself with GMC Confidence
Surround Yourself with GMC Confidence... A Safer Driving Experience
Confidence in your vehicle is most important, you want your vehicle to perform well, be reliable and show the look and feel of your lifestyle. It's that vehicle you purchase that makes you smile.
At Vestal Buick GMC, we want to remind you that not only will you get GMC "Live Like a Pro" quality and value but there's the added value of safer driving with your GMC model purchase.
In this world of distractions, you and your family deserve a safer vehicle that gets you where you are going with innovations that put the finishing touch on your GMC purchase.
Remember these safety features are just a few available on many GMC makes and models. Call us at 336-996-5780 for complete details on GMC safety features. Surround yourself i...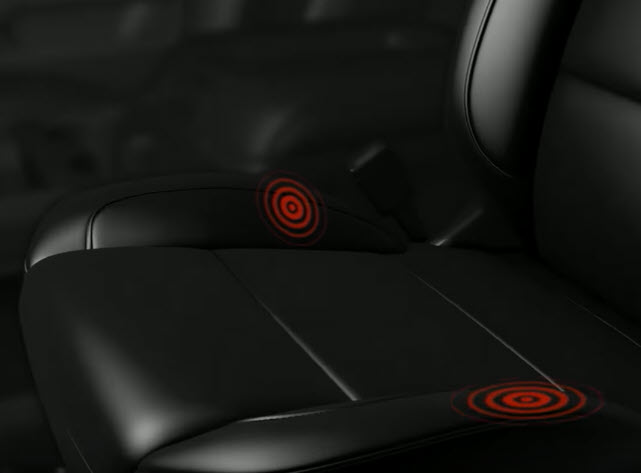 I Need My Space...
I Need My Space...
Looking for the right space in your SUV? Buick Enclave delivers the roominess. A recent report by US World News & World Report ranks the Buick Enclave as a top purchase for those looking for roominess and value in a midsize SUV.

The report states: The seven-seat Enclave has three rows of roomy, comfortable seats upholstered in standard cloth or optional leather. The driver and front passenger enjoy lots of shoulder space. The front seats are heated in all models and can be ventilated in higher trims. The second row can slide forward or backward for comfort, and a gap between the middle row captain's chairs makes it easy to get into the way back seats. Unlike many rivals, the Enclave's third-row seats are roomy enough to accommodate adults.
Inside, you'll find a handsome,...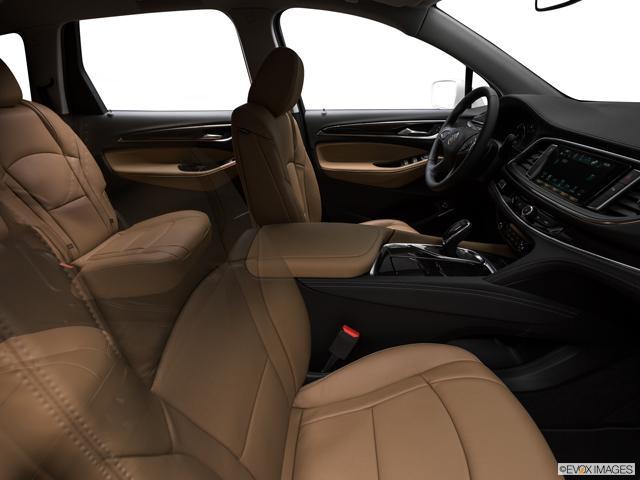 Extended Warranties

We have all read or researched the pros and cons of adding an Extended Warranty on your new or used vehicle purchase. We see the negative spin that 55% of the people that purchased an extended warranty did not use them. But we don't hear the 45% who purchased a new or used vehicle and an unexpected problem occurred where purchasers were extremely happy to have the added value of an extended warranty to cover the expense.
The reality is that most used and new vehicle buyers keep their vehicle for over 5 years. With that in mind, consider your monthly family budget, could you handle a major repair with no warranty on your vehicle? Do you want the peace of mind that if something happens to your vehicle, you have the reserve in your monthly family budget to cover the issue. It's like purchasin...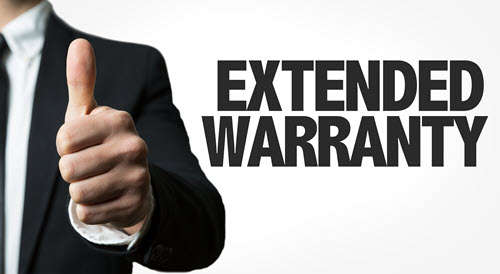 Test Drive
Well, you have spent countless hours researching, visiting websites, talking to friends and neighbors and it's time to visit the dealership because you have made a decision... that's the vehicle I want!
If you are like most vehicle owners, you will keep your vehicle purchase on average for over 5 years. Now don't hesitate, take your time with the test drive.
The test drive will define exactly what you really like about the vehicle and completely set your mind free of any questions you may have. If it's a new or pre-owned vehicle you will learn more about the mechanics of the vehicle, review every part of the vehicle and get the ride and feel, maneuverability of the vehicle and if it best fits the comfort of passengers and the cargo space needed. You will learn about the vehicle with a hand...
2017 BMW X6 XDrive 35i Must See
Check out this 2017 BMW X6 xDrive35i, it is one of our Must See Monday Vehicles. Each week we offer great looking vehicles at great looking prices for the consumer. This week we are featuring the BMW. If you're in the market for a midsize luxury SUV then we have a great deal for you. According to one online card directory for the Triad area our 2017 BMW X6 X Drive 35I is a best deal. They show the price on our vehicle as being 3500 below the current market value. The BMW has a lot to offer including sporty handling, upscale interior, and that great looking BMW design.
All Wheel Drive Sports Activity Coupe. Great Gas Mileage with a 3.0 L. Cyclinder Turbocharged engine and an automatic transmission.
Mileage:9,607 miles
Transmission: Automatic
Exterior Color: Black
Interior Color: Brown (Canberr...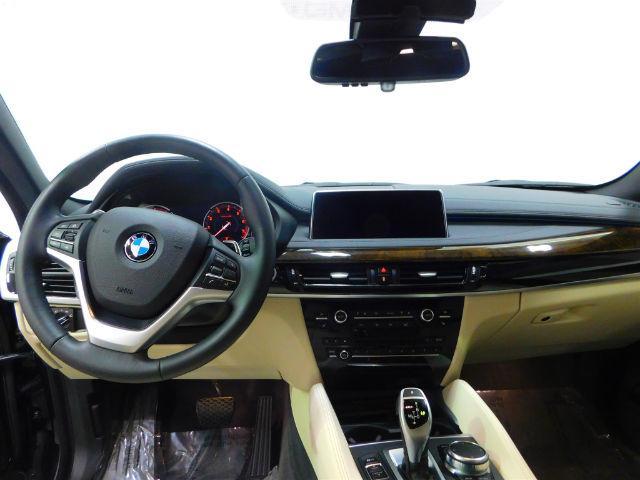 Best Deal Friday
Check out this best deal on a Used Vehicle for sale near Greensboro, High Point and Winston Salem at Vestal Buick GMC. We call it our Best Deal Friday. Each week we will feature one of our various vehicles that is an excellent buy! This week we are featuring our Used 2017 Chevrolet Camaro. Low miles with the Balance of the factory warranty. It's like getting a new Camaro without paying the new Camaro price. Check out this great buy!
Our 2017 Chevrolet Camaro 2LT Package/Processing Directions & Connections Service Package. Other great features on this vehicle include Bluetooth & BOSE Audio, Remote Engine Start, Back-Up Camera, Manual Paddle-shift Controls, 4G LTE WI-FI, Teen Driver, AM/FM/XM/CD/AUX/USB, Power Windows/Mirrors/Locks/Seats, 18" Silver Painted Aluminum Wheels, Noise Control, O...
Definition Plus... Complete Vehicle Information with a Simple Touch
Vestal Buick GMC announces the latest innovation at your fingertips in their showroom. Vestal has developed a simpler way to get the new car, truck, crossover or SUV you want with the features that you desire in a simple touch of a screen.

As you walk in the entrance to the showroom, a new kiosk features Buick and GMC models and features. Since you took a vehicle on a test drive, when you return, simply walk to the kiosk and review what you would want in your new vehicle.
You can review many things like colors, wheels, interior features including the most sought after extras like including navigation and extended equipment features and even towing capability.

We understand your time is valuable and you want to get that new vehicle you want in a timely manner and can't wait to get it in you...